---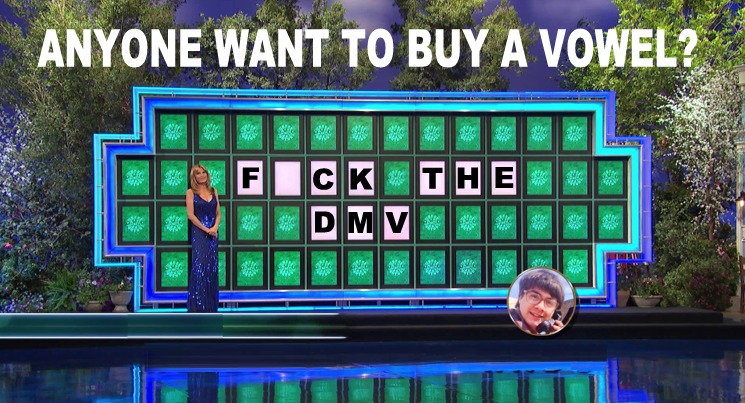 Top 4 Reasons Reasons I hate the DMV:
Long lines in every office every time, everyday.
The lady who said "look it up yourself, I'm busy." when I asked for help finding an earlier DMV road test appointment.
Grumpy road test examiners
Expensive fees
Ways I have vented my frustration with the DMV...
1. The Wheel of Fortune Picture Above
2. This cookie cake...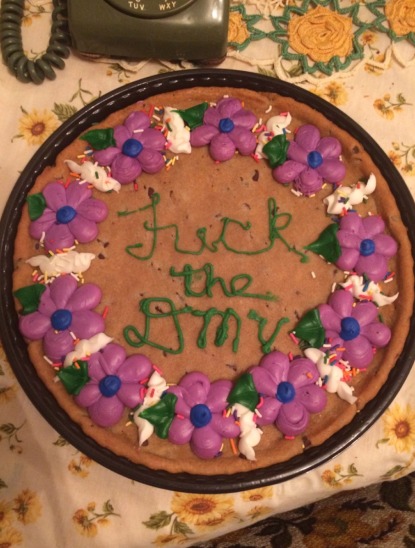 3. Making them count these pennies ($10)
4. Kicked a grumpy road examiner out of the car after she failed me
without a *valid* reason so she had to walk back to the
road test starting point.
---
©2016-2017 Matthew Furman On-Line
The last date the DMV pissed me off resulting in an update to this page was... Tuesday, February 14, 2017