Service by Matthew Furman On-Line
America Online does not endorse this page. This is not an official AOL company site. This is an online archive of official AOL software.
AOL Instant Messenger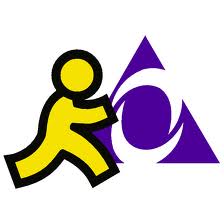 To use AOL in your browser visit
http://www.aol.com
or
http://www.aim.com/express/
Or download a version from the list below:
The software contained in this archive is Copyrighted by America Online, Inc.
Visit AOL at
www.aol.com
This archive is not endorsed by AOL in any way. However the software contained here has not been modified. If you need help with your AOL account, we CAN NOT help you, you will need to call AOL at 1-800-827-6364 and ask them for help. All this website is intended for is to be a software archive of older AOL software.


Write to us...
(Want to help us out? Send us a CD-ROM or Floppy Disk of an
AOL Software Title not here yet, and we can add it to the archive!)


WE ARE NOT AMERICA ONLINE, JUST A FILE ARCHIVE. WE CAN NOT HELP YOU WITH ANY BILLING OR TECHNICAL, OR ACCOUNT RELATED ISSUES. PLEASE DO NOT ASK US FOR THAT KIND OF HELP, WE CAN NOT HELP YOU IN THAT WAY! (BUT AOL CAN!!! CALL THEM.)


© 2014 Copyright Matthew Furman On-Line
www.furmannet.net

Note: Portions of this website (graphics, software titles, company names, archived files) are property of and copyrighted ©1994-2014 America Online, Inc. In an effort to be compatible with older computer systems, this website was designed in the same style as AOL's homepage in 1996. This is NOT AOL's old website, it just looks like it! Please do not confuse this website with AOL's website. I have no relationship with AOL other than simply being a long-time happy customer of theirs. If you were looking for AOL's website, it can be found at http://www.aol.com



Last Updated on Thursday, November 13, 2014 at 07:55 PM -0700