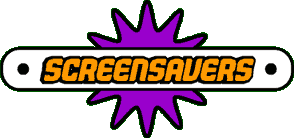 Get your 90's Nickelodeon ScreenSavers today!
You're on: About Nickelodeon ScreenSavers Page
These ScreenSavers were taken from content on the Nickelodeon website
posted on November 29, 1999. They are not modified in any way and are just the
way they were found on Nickelodeon's servers. They are being provided here on
MatthewWeb for historical purposes and to show future generations what
Nickelodeon was like in the 1990's. (plus Matthew Furman, creator of
MatthewWeb is a huge 90's Nickelodeon fan!)
Portions of this page are Copyright 1998-1999 Viacom International Inc.
Pictures and Content taken from Nick.com for historical purposes.
Page edited by Matthew Furman