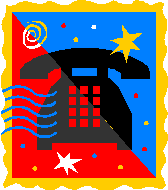 Choose your carrier:









©2014-2016 Matthew Furman On-Line
Last Updated on Tuesday, October 01, 2019 at 11:37 AM -0400
Access your voicemail away from home, & even send messages (some carriers) by dialing your voicemail access number.
Please note: depending on your wireless carrier's network, some access numbers may not work for you. You may need to try a few until you find one that works.
Help us out! If you know of an access number not listed here, let us know! Send them via email to vm_access@furmannet.net