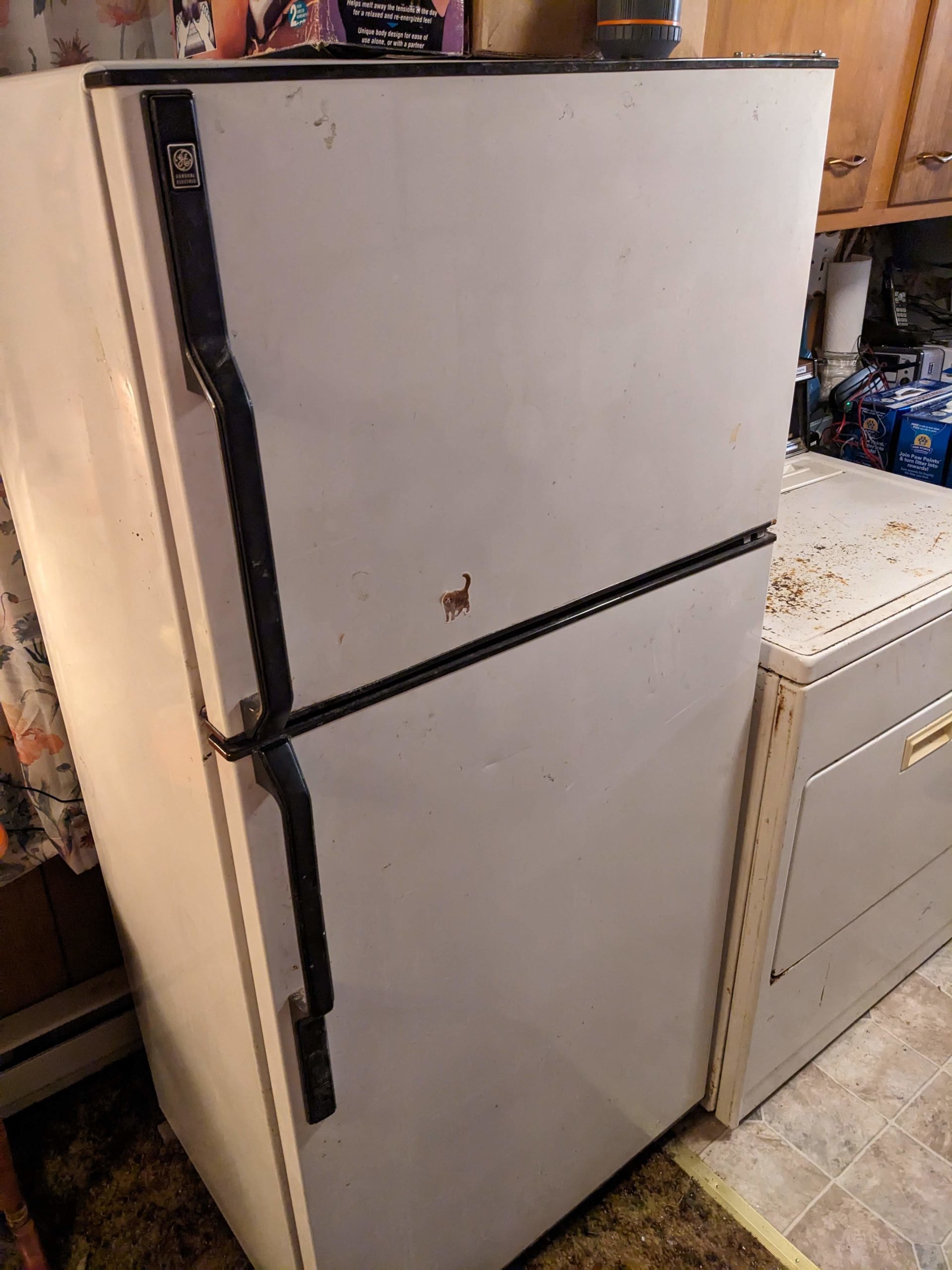 Leave a comment
edit: 2/9/2023: this project is on hold due to lack of time and other bills that need to be paid. I will resume this repair at a later date (hopefully soon) and update with the results. 
Working on my General Electric (GE) Model Number: TB13SLCR     June 1990.
(Listing the model number in case anyone searching the magical land of Google is looking for the documentation below, you're welcome!)
After testing out the fridge, I discovered that the freezer got cold (not freezing, but cold), the fridge never got cold, and the compressor never turned off and got very hot. I decided to tear the entire thing apart and see how it was put together. From looking at the documentation and what components are inside this fridge I suspect the issue was the Temperature Control. I noticed that the Capillary tube was a bit oxidized, and I have had to turn the fridge cooler than normal the past few years.
I will update this post once I have the part and share the results. Will it be fixed, or is there something else?  Stay tuned!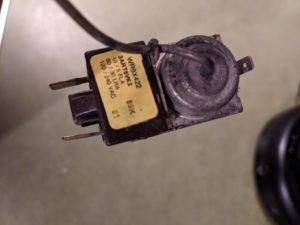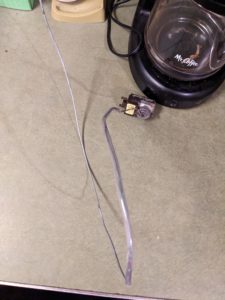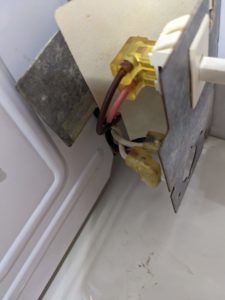 Unfortunately, the part is long discontinued, but I found a part that should work online. It appears this may have been changed before as the part number is different than what is specified in the wiring documentation. I have written the part numbers I found online to be compatible with this model fridge below: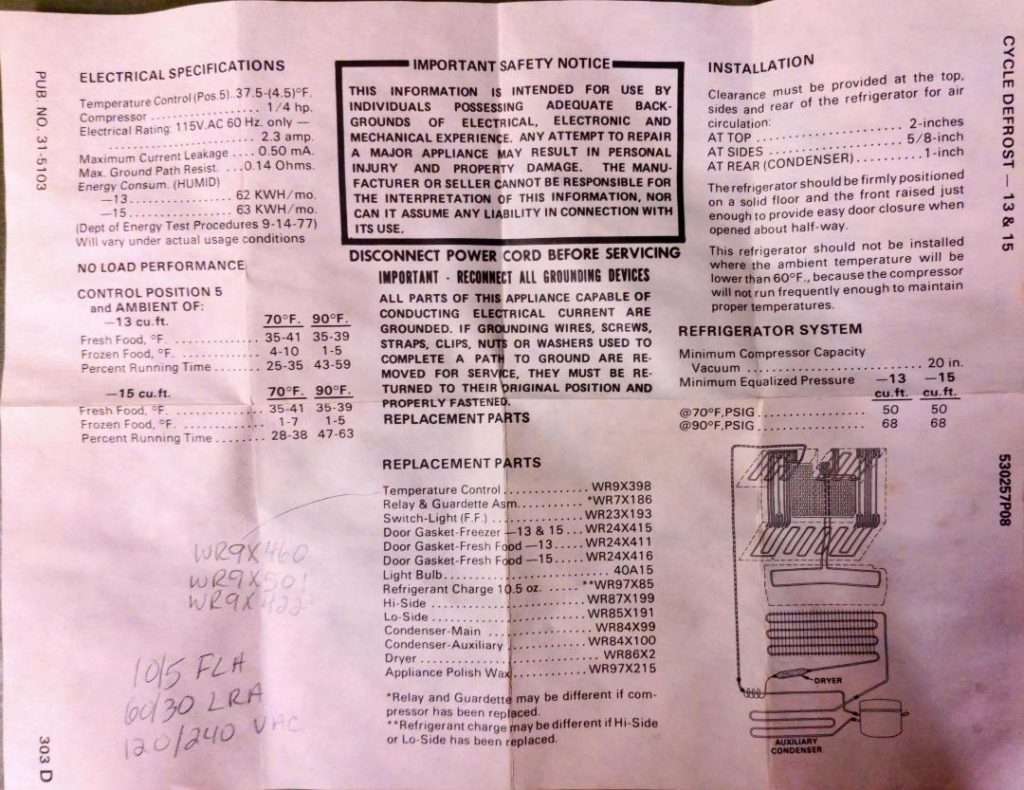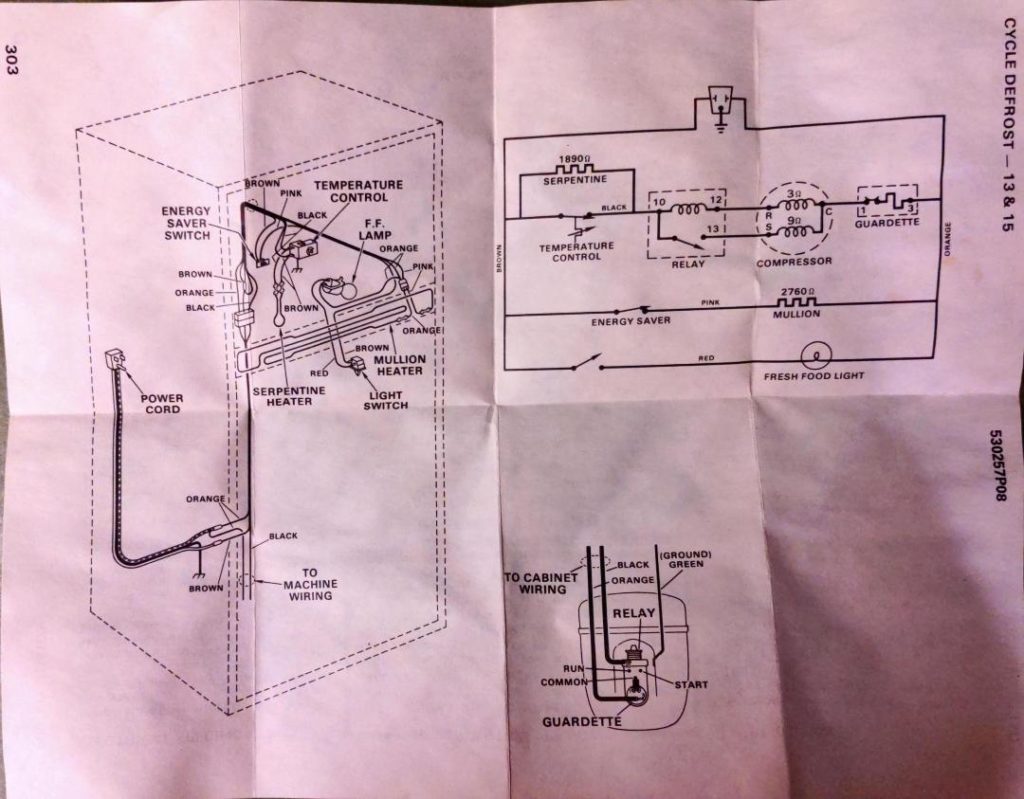 Part Numbers: WR9X398 (what the parts list specifies), WR9X422 (what I found inside my fridge), WR9X460, WR9X501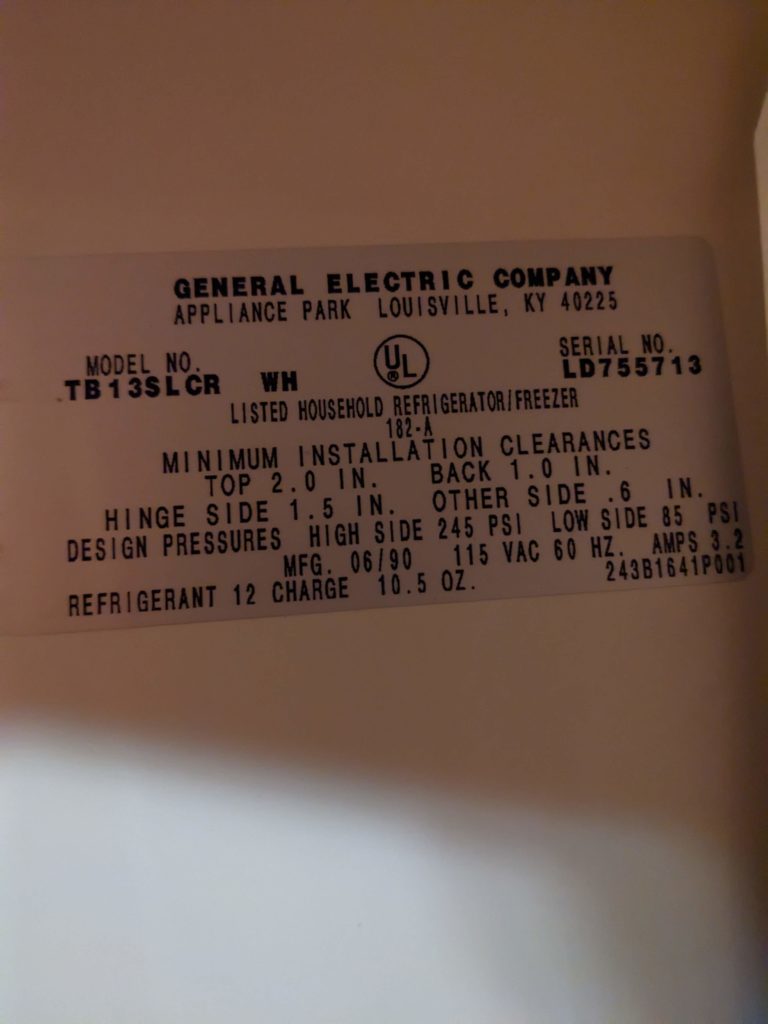 Categorised in: Old Appliances, Repairs and Projects